One of the most common questions I get is "Which metrics should I track to make better business decisions?"
Which reveals the real reason why figuring out our numbers takes a distant second to just throwing together a new offer or a new promotion to bring a bump of revenue. 
Looking at a bunch of rather random numbers leaves us with more questions than answers. 
And there are so many of them! 
They are pouring out of every platform, app, and campaign…
They make us feel powerless and sap our energy. 
And while in our area of expertise we truly have superpowers, looking at our numbers makes us feel… let's just say, less than brilliant.
But what if we knew what numbers mattered? What if we needed to pay attention to just 2-3 numbers and felt totally guilt-free to disregard the rest? 
Which is why I reached out to a few female industry leaders and asked them to share with me the top 1-3 numbers/metrics they pay attention to and, even more importantly, how they use them to make decisions.
Enjoy this first instalment of the
Metrics That Matter
series focused on evergreen programs.
Here's what the Ladies shared with me: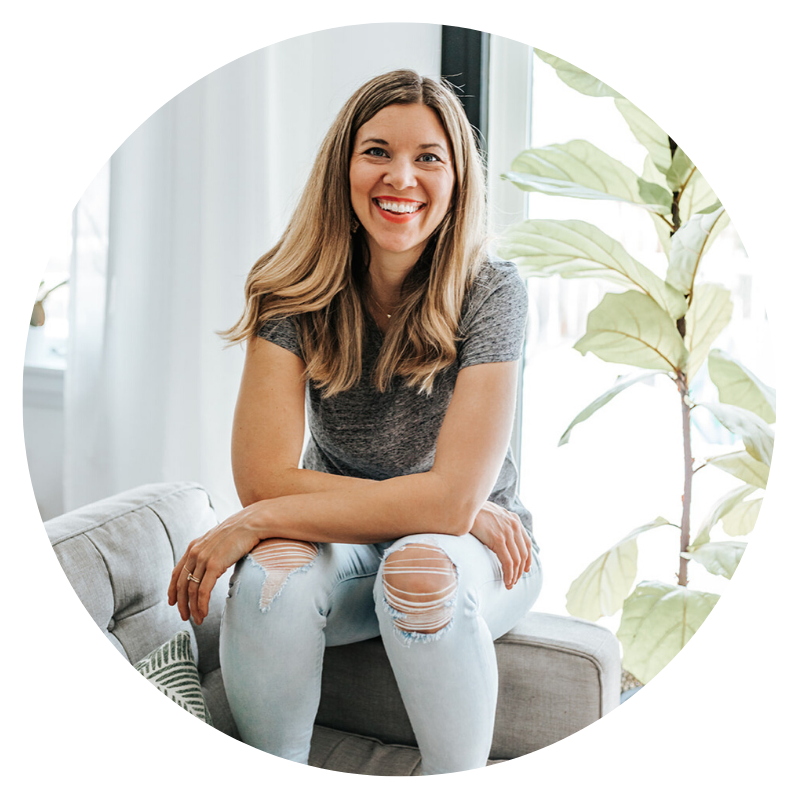 Gemma Bonham-Carter
My program is called Course Creator School. It is geared towards service-based business owners, content creators, and online entrepreneurs who are ready to turn what they know into a successful online course or group program. 
I track a lot of metrics when it comes to my evergreen funnel. I like to be a "Data Detective" to ensure that I optimize each step in the process. But if I had to choose, my top 3 metrics are:
#1 Overall Funnel Conversion Rate: If I can continue to optimize and get this number to move up, even by a percentage point here and there, it can have a huge impact to the overall success of our funnel and number of students enrolling in the program.
#2: Top of funnel landing page conversion rate. I need to know that the very first page I'm sending leads to converts really well. I don't want to send traffic to a page where they don't take action. Especially if I'm utilizing paid traffic, that feels like a giant waste of money! My masterclass landing page and other lead magnet landing pages have an average opt-in rate of about 65-75%, which I'm really pleased with (it took lots of testing and optimizing to get there!).
#3: Number of eyeballs on my sales page (and overall sales page conversion rate). I know that if I can get someone to my sales page, I have a much higher chance of them purchasing the program. So I make sure to have lots of opportunities to get there throughout the funnel – from my webinar, the replay page, inside all of my emails, etc. Don't be shy about that link!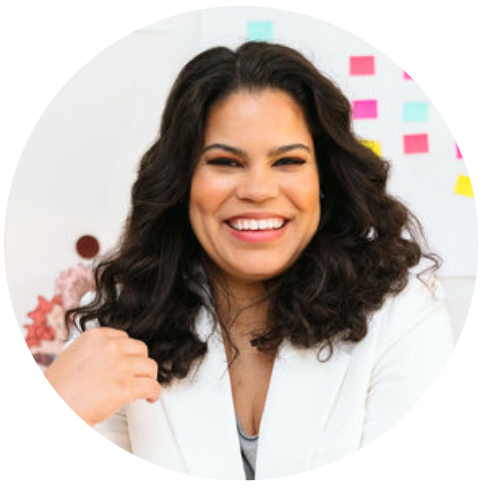 Jordan Gill
Done In a Day™ is a six month group coaching program for online service providers, coaches, and consultants who are wanting to replace their monthly retainers with virtual VIP days.
Here are the top metrics we are paying attention to.
At the very top, we look at how many pre-application leads we are collecting. A pre-application lead is somebody who has either taken our quiz, bought our $37 bootcamp, or downloaded our free roadmap. 
Then, we look at the number of qualified applicants who are then invited to watch the advanced training. Of course, we also keep an eye on how many applications we're getting in general to make sure that we aren't attracting a bunch of unqualified people. But the number we are paying close attention to is the number of qualified applicants.
Lastly, we look at how many of those qualified applicants turn into buyers of our group coaching program.
For each of the steps—pre-application lead→qualified applicant→buyer—we have our benchmarks that we aim to hit. Tracking those three numbers allows us to see if our percentages are off for any of the steps.
If that happens, we are able to immediately spot where the problem lies. Based on that we take the necessary action. 
For example, if the number of pre-application leads is on a low end, we know that we need to create more content to bring in more applicants. 
If our rate of converting qualified leads into buyers is lower than usual, we can test adding more touch points when following up with prospects via DMs; tweak our email sequence; or examine the objections we are getting to better explain those points in the advanced training. 
As you can see, watching these numbers helps us stay on track and allows us to take focused action when we notice our percentages drop below our benchmarks. It's like having a set of dials that we adjust to bring in more sales.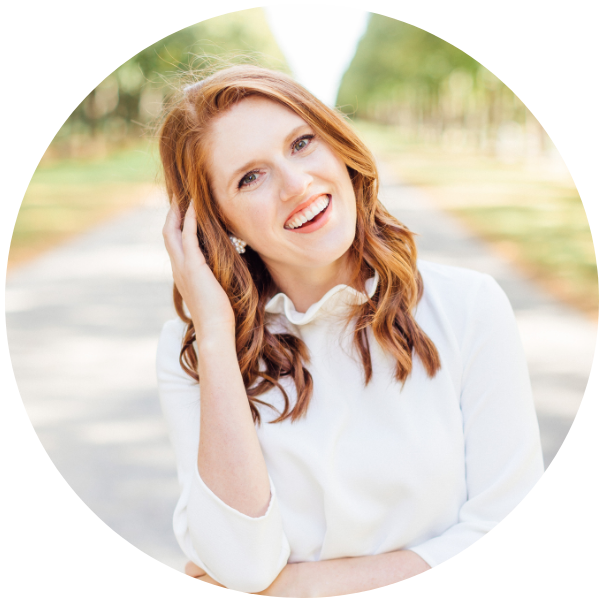 Paige Brunton
We currently offer Square Secrets™ and Square Secrets Business™ on evergreen to help designers build their Squarespace skills & book out their web design businesses.
Our main focuses for funnel metrics are the number of opt-ins coming into each funnel vs the number of sales (conversion rates) and also factoring in digital advertising spend.
We base our ad spend on the amount of new cash we have coming into the business each week (spending around 10-12% of new cash flow on advertising). If we see that conversion rates are lower or higher than usual, we first think about if anything changed in our messaging that week. What types of content did we put out via email, on social media, or Youtube? We take note of this because if we have a great response to certain content, we want to make sure we do more of that. And if we had a negative response, we take note of that too.
If there's been a significant drop in purchase results, we also audit the sales funnel to find out if there's something broken, if copy needs to be clarified, or perhaps the ad creative needs a refresh. Over time when we've seen fluctuations in our site traffic that are unusual we check what the latest updates Google has made to SEO ranking factors and make tweaks to our site and content accordingly.
Paying attention to these metrics on a weekly and monthly basis keeps us on track and helps us spot any potential roadblocks and gives us clear insights into what we can expect from our funnels on a regular basis.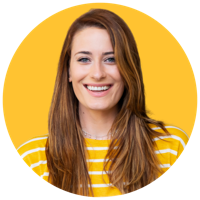 Louise Henry
I currently sell three online programs on evergreen.
Uplevel with Asana is a course designed to help online business owners increase their productivity and streamline their systems with the task management tool Asana.
Website that Wows is a step-by-step course that helps entrepreneurs DIY a stunning, professional, and client-winning Squarespace website.
Scale with Kartra is a course I created to help entrepreneurs grow their businesses by leveraging the power of an online course. I break down exactly how you can create and market a highly profitable online course with the powerful, all-in-one tool Kartra.
All of these programs follow the same structure. The doors are publicly closed, but I offer people a one-time opportunity to join our program in between the public launches we host.
We are always looking for ways to optimize our funnels. This is an ongoing priority for our team, and there's always room for improvement!
There are 3 main metrics we pay close attention to – our conversion rate, our cost per lead, and our cost per sale.
For us, we spend the majority of our time and energy trying to improve our conversion rate. We experiment with different copy in the emails, A/B test our subject lines – basically, we're constantly trying to tweak, test, and optimize!
To improve our cost per lead and cost per sale, we'll evaluate our ad performance and try to make improvements here too, by optimizing our audience targeting and ad creative.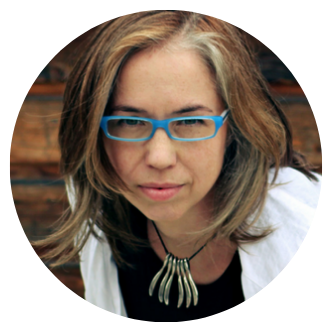 Jessica Abel
I work with serious mid-career creatives to help them get their most important personal work off the back burner, finished, and out into the world. My flagship program is called the Creative Focus Workshop. 
To track what's working to bring in new students I need to know how many are getting to my landing page, how many sign up for the free training I offer, and then how many of those end up on the sales page, then the cart. 
Each of those numbers alone is helpful, but the big-picture end-to-end conversion is the most important number, and can get lost easily when I'm in the weeds. I'm also tracking which emails are most powerful at bringing people to the sales page, as well as which channels are best at bringing the people who are primed to join to the webinar training landing page. 
Man, even writing this all down feels confusing and exhausting! I totally rely on Natasha's dashboard to keep it all simple and easy. 
If my overall revenue were dropping, instead of just panicking and launching something new to fill the gap (with all the stress and unknowns that brings) I can look under the hood, so to speak, and see that one individual number—like the conversion rate on my webinar sign-up—might be driving the change in overall conversion.
I can then get in there and test new images or headlines in just that one spot, focus my efforts where they'll do the most good, and get my number back where I want it to be quickly. 
* * *
There you have it. Now, take these examples and decide on 2-3 numbers you'll be paying attention to. But don't just track them. Ask yourself: "What would we do if we had this information?" 
You will quickly notice that numbers that truly matter allow you to make better business decisions, because they tell you a story about your customer journey. They also give you back control of your funnel, because you know how the funnel works. 
Which means that when you notice that your funnel is underperforming, you don't need to send your team on a wild goose chase to figure out what happened. Instead, you can take focused action and improve the results of your funnel confidently and fast.
Which is much less stressful and resource-consuming than organizing a new launch to hit the revenue goal.