Hire Profitably.
Manage Profitably.
Lead Profitably.
Are your team members creating the impact you intended? Wondering how to see a return on your hiring investment?

Download our quick evaluation to learn how to get the most out of your team.
Free Workshop: September 19, 2017 at 2pm EST
Hire Profitably –
The Essential Step
You're Missing
How to stop wasting your hiring efforts & set your team up for success.
"This woman is a goddess of organization and systemization."
– Rebecca Catterall
Hi, I'm Natasha, a Capacity Architect.
I help successful business owners eliminate inefficiencies, streamline processes, and simplify workflows so that you and your entire team can end the overwhelm, serve more clients, and generate more revenue.
Rapid growth is every business owner's dream – but along with that success comes a serious problem. The systems, processes, and workflows you've had to put together on the fly result in a back-end nightmare of busywork, multiple tool management, disorganization, and redundancy.
All this inefficiency means that you and your team are spending so much time just maintaining the day-to-day that you can't comfortably meet the continued demand for your services. You've hit a capacity ceiling caused by "done in the moment" systems that are now holding you back.
But it doesn't have to be this way. Once your systems are simplified, supercharged, and automated, you can smash through your capacity ceiling and get back to the work you truly love. Let me show you how.
Natasha's Been Featured In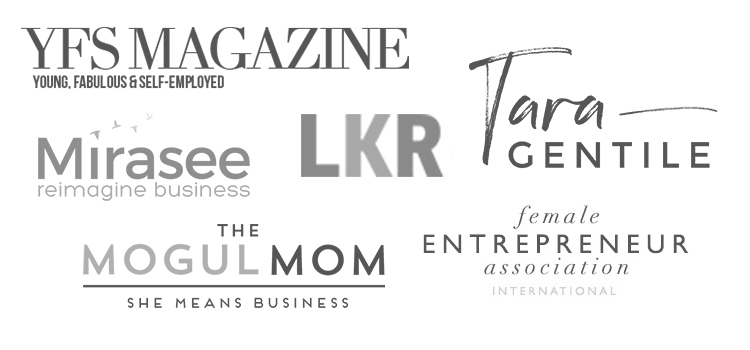 Natasha is the person who steps in when it's TIME TO GET SERIOUS. No more doing things halfway when you have systems in place. It's like committing to systems is committing to your idea and yourself.
Jennie Nash
Natasha's helped me to go from thinking systems were this outside "other" sort of alien thing that people wanted to impose on me to realizing that systems were something I could create from the inside out, and embrace and leverage to my benefit.
Tara Gentile
The biggest impact on my career after working with Natasha is the clarity of how to break down a project in a way that provides the framework for not only myself but so others on our Team can contribute by filling in their parts. Each day my job then becomes "how do I ask the right questions" of my team so that they can succeed.
Rosanna Nevius