Are You Throwing Your Marketing Money Away?
Growing your company feels impossible when you can't get straight answers about what's working & what's not.
We're here to reveal to you which half of your marketing dollars is bringing in cash and which half goes to waste, so that you are able to make confident, profit-generating decisions.


Our signature framework
Let's be honest, it's not a question of getting more numbers to figure out what's actually working in your marketing. You've already got zillions of numbers pouring out of every platform, app, and marketing campaign… 
…the problem is, you don't know what to make of all those digits…
Finding useful meaning amongst all those numbers is like searching for a needle in a haystack. The process leaves you with more questions than answers. 
More numbers only make the problem worse. The proliferation of metrics is not helping you pinpoint the exact actions you need to take.
With our framework, you can finally solve your marketing mystery of what's actually working and what isn't. 
Regular improvements of just 1%, compounded over time, are the difference between a business that flails and a business that thrives.
We're here to help you pinpoint the exact 1% shifts that will yield massive results in YOUR business.
Together we can turn your marketing into profit, using the CASH framework and without an expensive learning curve.
Clarify
We put all the puzzle pieces on the table and examine all your data. We also identify the most important information we need to focus on so we can safely disregard useless clutter in your numbers.
Assemble
We build the "measurement marketing machine" which will allow us to collect the metrics you need—the numbers that will tell you

a clear, understandable

story of how you are achieving your current results.
Show
We create your Control Panel so that your metrics are presented in a simple and actionable format. Your custom Control Panel will give you answers to your most important marketing questions.
Hone
You start seeing your

own

performance benchmarks, instead of relying on industry averages. Your Control Panel becomes a crystal ball that reveals the exact shifts you need to make to yield massive results for your business.
We are not "just another service provider"
We are all for big, impressive numbers except when it comes to the exclusive club of businesses with  whom we choose to work. 
We thrive on long-term collaborations with our clients

. We aim to become an indispensable strategic partner. 

We cherish the intimate and bespoke in how we collaborate

. We get to know you so well, we can read between the lines to understand your individual goals, ideas, and what working style.

We are conscientious about the smallest details

in what's important to you and how we go about delivering on the promises we make.

We truly listen.

We hear nuggets most people don't notice.

We are committed to relationships, not transactions. We know the kind of chocolate our clients and their spouses like (and regularly supply it to them, we are based in Belgium after all 😉
10,000 Foot
View
During the onboarding stage, we get to know you and your business.

We talk about everything from your hopes and dreams to your most painful headaches.
We also look at how well your current setup allows you to see what's working and what's not in your marketing and compare it to your ideal level of visibility. 
Auditing
Your Current Tools
We thoroughly analyze the tools you are currently using and how well they allow you to collect data that you need.
At the end of this stage, we get back to you with a report that outlines whether your current setup allows us to collect the necessary data and, if not, what changes need to be made.
Auditing
your Funnels
We also go through your every funnel to verify that we can track the moves your lead is making and ensure that we can measure every step of your customer journey(ies).
Having access to those metrics will help us ensure that you have a meaningful (and profitable) interaction with every website visitor regardless where they are in their customer journey.
Planning
the Scope
Planning is critical, because it allows us to focus our efforts on understanding how different parts are working together (or not) and getting the numbers that matter versus just numbers for numbers sake.
During this stage, we zoom in on the destination (what we need to measure) and select the most optimal path to that destination before we start moving.
Building

your
"

Measurement Machine"
Once we have a plan and understand the questions to be answered we can get into the technical stuff, optimizing the tools and creating solutions needed to gather and analyze the data.
During this stage, we build your  "measurement marketing machine" which will allow us to collect the metrics you need—the numbers that will tell you a story of how you are achieving your current results.
Reporting
your Marketing KPIs
It's time to create your custom Control Panel. We strip out all the fancy but useless data that pours into your business, so that you don't dread looking at your metrics. 
We focus on just the most important data, so you get excited to see the Panel, because it allows you to make decisions at a glance. We ensure that the data you see in the Panel is presented in a clear,

streamlined format

that makes spotting issues, celebrating wins, and plotting your next steps easy and intuitive.
Optimizing 
your 

Results
Once the data begins flowing into your Control Panel, it starts unveiling hidden insights allowing us to solve issues and unstick bottlenecks. It allows you to achieve your goals faster, because now you're able to see when you're on track or off track—and quickly adjust your marketing accordingly.
Your team becomes more efficient and empowered too, because the Control Panel shows them exactly what needs to be done. 

They're able to act more independently and take ownership of specific marketing initiatives.
Forecasting
the Future
Forecasting becomes possible when the data you collect starts revealing trends and patterns. Based on those trends, you are able to predict your near term future.
You begin "marketing forward," instead of looking back and analyzing past numbers. You begin seeing your own performance benchmarks (vs relying on industry averages). As a result, your numbers become a crystal ball that tells you exactly what you need to do to hit your targets.
The change we've seen in our business is astronomical. We have upped our revenue by 85%, which is exactly what we were hoping for. And looking at our individual clients, we have been able to increase the total number of clients we are working with by 250%.
I'm so pleased to have this new system for tracking my numbers. It's seamless and easy, and I never have to dig up obscure data anymore. As far as time spent, I went from 30 hours to 5-6. It's a one-stop shop for all my data.
If you are looking for someone to help you to get a better grasp on your numbers, so you can make more strategic decisions in your business do not look any further than Natasha.
Thanks to the SystemsRock team, we now have an easy-to-use dashboard that seamlessly manages hundreds of membership customers and provides all of the key metrics we need to make smart growth decisions.
Thank you for helping me to scale my business to multiple six figures without the stress and burnout! I now feel confident scaling our business because we've created such a strong foundation with Natasha's help.
The thing for me that gets me really excited is, I know this will help me get really motivated to put more energy into the things that are working.
Whereas right now, it's that feeling of like, I don't want to do anything, and I'm so sick of paying for everything, because I just have no idea what works. And I feel like an idiot. So I'm excited to be able to get over all that emotional stuff and just let the data tell me what to do.
Natasha sees possibilities in a way I've never seen before. Most entrepreneurs are visionary but Natasha's unique vision is for seeing how the big picture can come together in new ways and, most importantly, how those new ways can be easily implemented and optimized.
This vision applies to people, systems, metrics, and just about every other area that business owners tend to struggle in! Where others see a disjointed set of tools, strategies, and ideas, Natasha sees the future of a well-oiled machine.
Want Us On Your Team?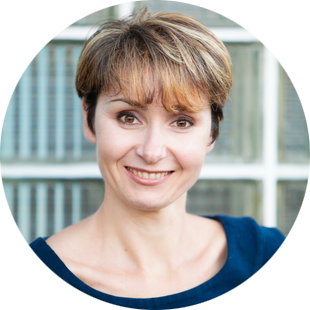 We love to install a Marketing Control Panel for your business!
A Control Panel that turns your numbers soup into a crystal ball, so you know exactly what to do to hit your targets.
The very Control Panel that allowed our clients to:
Triple their email signups

Achieve their yearly financial goals in under 90 days

Increase the number of their clients by 250%
Let us unveil for you which half of your marketing dollars brings in cash and which half goes to waste, so that you too are able to make confident, profit-generating decisions.