by Sheila Shuster
Have you ever caught yourself thinking that you just don't have time for yourself? 
You can make EVERYTHING a priority, but yourself?
Left to my own devices I do that to myself as well.
That's why today I wanted to talk about our self-care system.  A simple routine we can start establishing today to prevent burnout tomorrow.
What are those small steps we can start taking to take care of ourselves better?
Here is a guest video from my friend and Systematic Success graduate Sheila Shuster answers that question and more…
You'll become more productive and feel better if you just… allow yourself to slow down.
Tweet this!
Back to You:
What are your favorite self-care routines?   What works best for you?  Please leave a comment and let me know 🙂
BIO: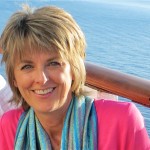 Sheila Shuster began her career in biotechnology and healthcare education. A series of losses and an enlightening experience with her dying father catapulted her in a new direction in 2009. She is now a professional speaker and coach, teaching skills that cultivate a natural calm and help people to discover their capacity to acclimate to change.  Sheila's passion is to share what she has discovered in herself – that looking at life with relaxed attention changes what you see.  She enjoys hiking, music, cooking and travel. Sheila currently lives in Northeastern Pennsylvania