Finding and hiring a new team member can be stressful, especially when you have a million and one other things to do.
So, today, I have a shortcut for you – a template of a project that you can copy, adjust, and use when you are ready to start searching for a new contractor.
What I'll share with you in this video is the very process I used to help a client – Female Entrepreneur Association – to find and select a junior copywriter.
The process worked incredibly well – the lady we hired is still with FEA and has proven to be the most incredible copywriter FEA ever hired.
So, even though, the list of tasks is pretty straightforward, that's all we needed at the time.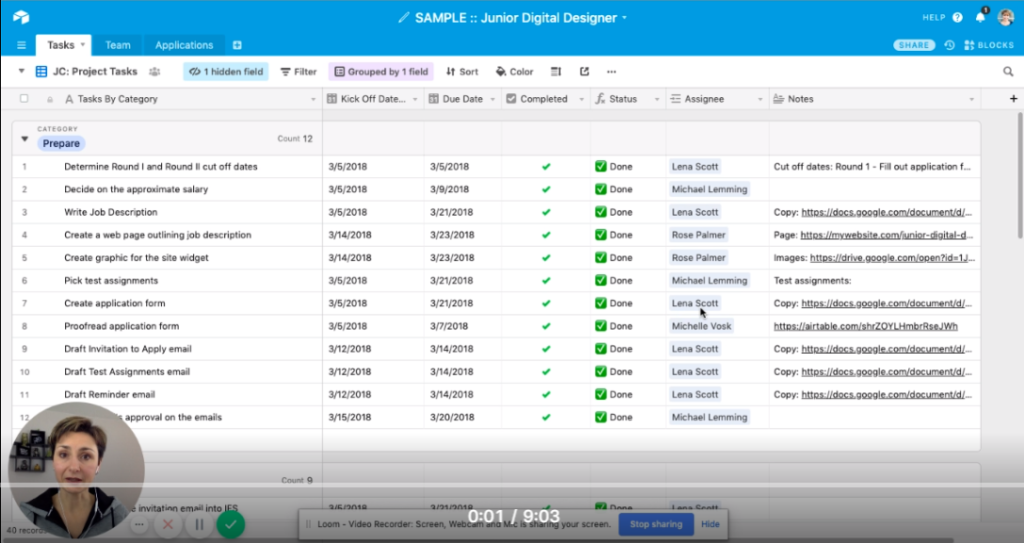 Of course, when adopting this template, add or remove tasks as you see fit. Just like with any template, you've got to tweak it to work for you and your business.
Other than that, it's all yours! And if Airtable is not your thing, simply copy the tasks in the project management tool of your choice.
Lastly, make sure to look out for my next post when I share with you a template of the team member onboarding process ;).
Happy Hiring!