Today, I'd like to share with you a setup that gets requested by almost every single one of our clients. 
The reason it has become so popular is because it allows them to see their capacity at a glance. 
It also helps them to ensure that they don't have to second guess the answer when their prospect asks: "When can you start?" or ask the prospect to wait while frantically Slacking their contractors trying to confirm their availability. (True story ☺ )
The setup I'm talking about is a Capacity Table. The beauty of this setup is that: 
It can be tweaked to serve a solo-business owner or a team
It can give you an accurate snapshot of your capacity regardless of whether you offer one-off assignments or projects that span over the course of several months
It can help you manage just your capacity or become a full-blown custom project management hub
Here's a screenshot of how we created a team Capacity Table for one of our clients.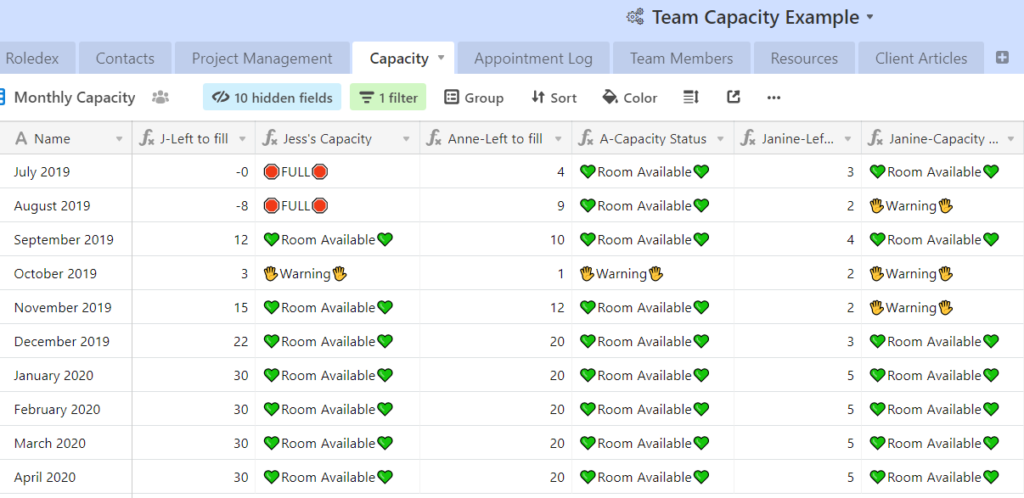 Take a look at this quick walkthrough of our template: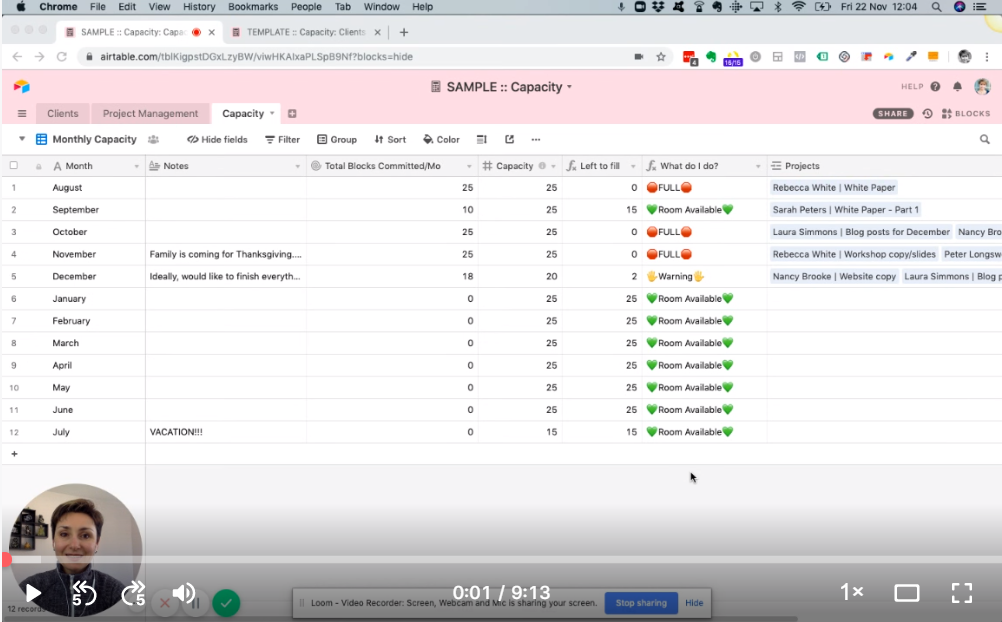 Now, grab this template, make a copy, and start experimenting.
Naturally, if you don't want to spend time figuring out how to make this Capacity Table work for you and your business or moving your client and project and client data into it, drop us a line – systems@systemsrock.com.
Of course, if you want to share with us your own version of this Capacity Table once you've adopted it, please get in touch as well!! ☺

In the meanwhile, if you'd like to share any tricks or tools that help you manage your capacity, I'd love to hear from you.