Sick Systems Get Healthy with Xero Headaches
By Joyce M. Washington
Systems.  They're not limited to project management or team management.  If you want to manage any aspect of your business, you need a system.  So your finances are not exempt.
Ask yourself, how are you managing the finances of your budding business.  Do you have a system?  Do you have tools in place that help you with that system?
Here's a brief case study of how I helped a professional health coach take her sick, non-existent systems and make them healthy and helpful.
No Systems
Not only were my client's systems sick… she had no systems.  Sure, she did a few things sort of right – like separating her business and personal finances but that's just about where the good stuff stopped.
She didn't have a system to track expenses or a system to invoice her clients so she didn't really know where she stood in her business.  Was she doing well or not?  Was she meeting her goals or not?  Who knows.  She just deposited everything into her business checking account and paid business expenses from there and pretty much hoped for the best.
Again, don't get me wrong, having business account is great.  It's a huge step in the right direction but she needed to step up her entrepreneurial game a bit and do more.  Even as a solo-preneur.
One Step At A Time
Let's start at the beginning.  As with other parts of your business, before you can evaluate tools and what may or may not work for you, you need a system.
So what are the minimum systems that I recommended to Madame Healthy?
(1) Separate business income and expenses from your personal household stuff, for example:  have a separate business account.  She had this already so two thumbs up!
(2)  Bill payment:  Use your business bank account to pay your business expenses.  She's also doing this but she wasn't doing it as consistently as I would like and I felt that she could do more in this area… so I had her:
Setup her recurring expenses as recurring payments and basically, put them on autopilot but make sure she monitors them monthly so that there are no surprises.
Use online bill pay for those one-time expenses so she doesn't have to keep checks around (and she doesn't have to worry about mailing them either – the bank will do that).
Schedule a day or two per month to pay bills online and to to review/categorize her  expenses.  I suggested the 1st and the 15th of every month…and I told her to put it on her to-do list.
(3) Invoices/Receipts:  Be consistent and use ONE method of invoicing.  She was using a kooky combo of Excel for some things and Paypal for some other things so I made her pick one.  She decided on Paypal.
If you use Paypal to send your clients invoices, use it all the time (or the majority of the time).  If you require payment before starting service, like my client, you can send your clients a receipt after purchase… something that Paypal can do automatically for you.
Monitor invoicing and payments from your clients.  If you are sending invoices, make sure you are sending them timely – schedule a day or two per month (maybe the same day as you pay bills).  I suggested the 1st and the 15th for our health coach.
(4) Track & review everything:  Again be consistent and keep everything in ONE place.  You don't have to get accounting software as soon as you start out but you do need to consistently monitor your income and expenses.
Now that she had the basics under control…
It's Tool Time!
She didn't really want to hear it but seriously, before you go getting tools you probably won't use… tools that may or may not fit your business model, you have to get your general systems down and use them consistently.
After I made her suffer and do her systems manually for about a month or two, I figured she was ready to play with some software.  So it was tool time.
My favorite tracking/accounting tool is Xero.  Check out why it's my favorite here:  That's Xero with an X:  A Review.
With Xero, she's able to import her transactions from her bank account AND from her Paypal account automatically.  She just needed to categorize them.
She's also able to monitor her milestones (budget items) with the reports.  (That's a must, in my opinion).
Now my client's business is running smoothly and is as healthy as her health coaching.  And she's a happy camper.
Bio: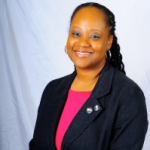 Joyce M. Washington is a CPA, Consultant, Coach who teaches small business how to look beyond the numbers. She is the founder of Common Cents and creator of The Blueprint Bootcamp and QuickBooks Basics.
Don't forget to get your free
Systems Chick's Guide to Transforming Busyness into Business,
which is filled with templates, case studies, & easy-to-implement strategies!