Crush the Chaos and
Streamline Your Online Business
Whip your business into shape, so everything finally runs smoothly and gets done without leaving you exhausted and frustrated
You are busy, but are you busy with the RIGHT stuff?
You're incredibly busy, and on some level it feels good: it means you've got a business and you're in demand.
But on another level. . . you know you're not busy with the RIGHT stuff. You don't have the time to do the things you know would move you forward over the long term.
Plus, you always feel like you're playing 'catch up.' You spend most of your time keeping your head above water and trying to hold things together.
What if you had someone helping you with day-to-day tasks?  What if you could utilize the assistant you're already working with more efficiently?
The idea of relying on a team (no matter how small) to move you forward is exciting, appealing, and definitely on your radar screen for 'someday,' but you're convinced you can't quite get there yet.  
You're:
Not quite 'there' in terms of revenue, and you're skeptical of spending money to get help.
Holding onto the 'busyness' of it all because you're scared that YOU are the business, and if you hand it over to someone else, everything will fall apart.
Feeling overwhelmed just thinking about having to spend time explaining to someone what they can help you with and how they should do it. 
Adding a team member is an investment, indeed. However, handing over some of your work to others is NOT optional—
it's essential for your ultimate growth.
I'll let you in on a secret.  Adding a team member isn't nearly as expensive or time-consuming

when you make your systems delegation-ready

.
Feel supported and excited as you adjust existing systems and build new ones. Get your business ready to welcome a new team member…and start making the most of team members you're already working with. Join me inside Systematic Success.
Systematic Success is right for you if you're:
Feeling overwhelmed by the sheer number of daily tasks you have to complete.
Seeing things fall through the cracks despite your best efforts.
Wasting valuable hours with time-consuming projects you don't like to do (and might not even be good at).
Suffering emotionally because you can't give enough attention to responsibilities outside your business and don't have any time to yourself.
Missing promising business opportunities because you have no time or energy to research, follow up or stay on top of the developments around you.
Suffering through sleepless nights as you question if starting a business was for the right thing.
 After Your Systematic Success Transformation. . .
The inner workings of your business are going to be

super organized and run smoothly

.

The angst and anxiety you've felt from not having solid structures in place will melt into

peace and productivity

.

That

heavy feeling

you carry around knowing that your business could fold like a house of cards with one unforeseen setback?

Gone.

You'll transform paralysis — that side effect of constant info-overload, techno-overwhelm, and 'program-itis' —

into

power

.

Instead of waking up exhausted after yet another jaw-grinding dream in which you're running but never actually getting anywhere, you'll sleep peacefully and

wake up refreshed + charged up for your business

.

That painful twinge in your heart because you know you're not showing up fully for your relationships (or yourself!) will turn into a steady throb of excitement as you

watch your opportunities expand and your business grow

.
 You'll also learn how to:
Prevent poor performance from those you hire.

Turn your existing team members into rockstars.

Quickly optimize your business while training your new team member.

Discover how easy it is to create processes within your business.
More Money in Your Pocket
Working through Systematic Success materials will revolutionize your business. In fact, just implementing a few of the many systems Natasha has outlined will make your life easier as a business owner and inevitably put more money in your pocket.
Tara Gentile
I Can Take A Week Off
I used to resist the idea that systems could somehow give me more freedom in my life and business. I'm a bit of a free spirit — and I fight hard against anything that feels like being tied down. But tiny cracks started to appear in my process. I was taking too long to answer simple email requests, I didn't always follow up on proposals as quickly as I should. I decided that it was time to at least try.
I've implemented many of the systems that Natasha includes in Systematic Success, including client intake and social media systems. And I'm a convert!
The systems Natasha lays out have freed me up to take on bigger projects, hire my first full-time employee, and I feel like I can take a week off and things will keep running without me.
If I can work with systems to get all these results, trust me — you can do it, too.
Brigitte Lyons
What Is Systematic Success?
Systematic Success is a program that guides you through optimizing and making 'delegatable' your processes of creating and managing content, getting that content in front of the right people, as well as onboarding and managing clients.  In addition, we systematize the way you bring on board and work with your (future) team members.
We do the work side-by-side over 16 weeks in our online community.
The Systematic Success method is flexible and helps you adapt your systems to your business model and personal preferences.  At the same time, it provides you with a clear, comprehensive structure—complete with step-by-step guidance and real-life examples.
You're Going To:
Create a content marketing system

that empowers you to finally knock out your posts on a regular basis and increase your credibility with your audience.

Streamline your approach to social media

in order to save yourself time, while giving your clients, prospects, and colleagues information that enhances your reputation as the go-to expert in your field.

Systematize your process of nurturing relationships

to build a solid network that leads to a never-ending stream of client, partner, and media opportunities.

Implement a client-onboarding and management system

that makes your customers love every aspect of doing business with you and gives them confidence that they are in the caring hands of an expert!

Identify the parts of the above processes that you could delegate

to a team member and prepare the necessary instructions so that the team member can start helping you the moment they join you.

Establish a reporting system

so that you're certain that nothing falls through the cracks.
Along with study materials you can count on templates, worksheets, case studies, interviews, curated discussions, group coaching calls, and a private forum.
 You can also expect to:
Turn your new systems into routines

that you just "fall into" and don't need to think about.

Be able to use the same methodology to structure just about any area

of your business.

Get into the habit of regularly stepping back to do planning and strategizing

, so you're "working on" not just in it (which is absolutely essential for your long-term growth and success).

Learn to prioritize tasks that can (or should) be delegated

, so you can go on vacation without worrying about your business falling apart.
And guess what? Conquering your organizational challenges will make you feel great about your business.
I cut my work time in almost HALF and increased income by 30%
Before taking Systematic Success I worked 35 hours per week. By becoming more efficient and systematic, I have been able to cut that almost in HALF!  I now 'work' 20 hours per week. Within that 20 hours am able to go to at least 2 yoga classes per week and have lunch with at least one friend or colleague per week, so in reality, I am working in or on my business for about 15 hours per week. I did not have to experience any reduction in income by cutting my hours back, in fact, since I joined Systematic Success, my income has increased by 30%! And, even more importantly for me, I have much more time to spend with my children and husband, and have the energy and presence I want to give them!
Dr. Jessica Michaelson
My business is in a completely different place since taking Systematic Success. For me the biggest change was not just learning about specific systems (like Client-intake, etc), but about creating a systems mindset. I began seeing every single part of my business as part of a greater system, and I got hooked on the idea of streamlining each and every piece! It trained me to think differently, and the sense of accomplishment that came from systemizing everything was addictive and fun.
While I do believe that my business systems can and will always use improvement, the program helped kick-start a new way of seeing my business. I'm much more organized, confident, and my new mindset has definitely allowed me to scale much quicker than I would have been able to previously! I have finally realized my goal of inverting my workload so that my personal projects have become where the majority of my time is spent, which gives me more flexibility and control over which client projects I take on (or don't).
Marie Poulin
How It Works:
Systematic Success is uniquely focused on helping you take immediate action. The program is also designed to make your work on systems enjoyable and even fun.
What makes the program unique is that your course materials are delivered DIRECTLY into your choice of an Asana Project or Trello Board—whichever tool you prefer.  That way, you can implement what you're learning and create your systems right then and there, without having to switch tools or learn a bunch of new applications. It's really cool!
Of course, if you use neither Asana nor Trello, you can get your course materials delivered into a teaching platform.  We'll be happy to help you create and examine your systems in the tool of YOUR choice.
You don't have to put your business on hold to organize the backend of your business. Each month of the program we'll concentrate on ONE vital area of your business, making learning manageable for you.  We'll offer you ongoing support, so that you don't have to rely on your willpower to get your systems into shape.
Here's the format we're going to follow:
First week of each month—90-min workshop

where we'll work through the module materials together so that you can pinpoint the parts of your process that can be im

proved.  If you ever need to go back to the module materials, just log into to your Asana Project, Trello Board, or Membership Site Portal.  The materials provided to you will be broken down into individual tasks (for Asana), cards (for Trello), or lessons (for the Membership Site Portal).  This will enable you to fit fine-tuning your systems into small pockets of time throughout the week!  To make it easier for you to plan your work, we have suggested the amount of time that each task will require.

Second & third weeks of each month—60-min working sessions

where (directly on the call!) you'll work through the system task list you had created during the workshop.  You'll be able to use these sessions to ask questions and ensure that your system perfectly suits you and your business.

Fourth week of the month—week off

, a week to recharge or catch up. Duri

ng these weeks, we'll share eye-opening case studies and captivating interviews to jumpstart

your creativity and give you fresh ideas on how to make your business systems unique and fun to implement.
As you create your systems in the tool of your choice, Rosie and I will be 'watching over your shoulder,' making sure that the systems you create are easy to follow not just by you but by your (future) team member as well!
Systematic Success Curriculum
January: (Pre-course) Introduction to Systems
February: Creating & Managing Content
March: Getting Your Content in Front of the Right People
April: Onboarding & Managing Clients
May: Onboarding & Managing Team Members
In addition to learning everything you need to know about creating those systems, you'll get:
Ready-to-use templates

that we've developed for our and other businesses, so you can instantaneously replicate our processes.

Worksheets and checklists

so that the systems you create fit your business model and personality.

Video tutorials

demonstrating what your systems can look like in Asana, Trello, and other programs.

Expert Interviews

with successful business owners who pull back the curtain on systems they rely on in their businesses.

Examples of actual systems

we're currently using in our business and systems that Systematic Success alumni have created for their businesses.
You'll also get:
One-on-one solutions

and advice from Rosie & I.  The calls are always recorded, so if you can't make a session, you can ask me your questions ahead of time and get my answers.

Access to a private community

to get the support you need as you transform your business.

Complimentary full membership for your team member

, if you're working with someone already, so that s/he can create and make delegatable the systems

together with you or on your behalf

.
Bonus:
Integration Session–individual 45min session with Rosie and I where we'll examine the systems you created in the program.  We'll look at how smoothly they integrate into your business and how easily they are delegated.  
You'll leave the session feeling liberated to focus on your zone of genius.  You'll feel more confident that you CAN delegate so nothing falls through the cracks.
You'll feel powerful and invincible.  The freedom to effectively balance work and personal life will now be within your reach.
Value: $325.  (The session must be booked by September 1, 2017)
Natasha's Systematic Success is honestly one of the top 2 best investments I've ever made in my business.
I was struggling to get my systems together on my own, even though I knew that having no systems was holding me back in business. I could feel myself getting stressed out & focusing on the wrong priorities far too often.
Now, I feel like my systems are so perfect for me that I've never been more confident in my pricing. That may seem like a strange thing to say about a systems course, but I am so confident that I will not drop the ball, that my clients will love working with me & that I've got everything in place to support my premium pricing. I look & act like a total pro now, thanks to Systematic Success.
My new clients love the Welcome Pack that Natasha taught me to create. In fact, they love it so much that one of my clients paid me to create one for him. That means, my awesome new Welcome Pack alone made my money back before the course had even ended.
Alyssa Martin
In Systematic Success, I've learned to think of every interaction with my business as a way for people to flow through my system—whether that is automated, or a more manual process—each and every time I pick up the phone, write an email, reply to a client, I'm engaging in an overall process that defines my experience and my client's experience.
My end goal is always to make it very easy to work with me. By learning to approach each client's project in a systematic way, I've been able to keep deadlines and not having panic thoughts racing through my head that I've forgotten something.
Because of Systematic Success, I've adopted a practice that will help me document process and replicate results so that when I hire help, it will be easy to train them on the process. The program has changed my entire approach to how I conduct business, and I can see a clearer path for growing my company beyond myself.
Julia McPherson
The program is for you if:
Run an online service-based businesses. So if you're a coach, photographer, web developer, social media specialist, copywriter, or an editor, you'll be in great company!  
Have been in business for at least a couple of years and have a good idea about who you are serving and how you serve them best.
Truly care about your clients and don't want to lose personal touch or lower the quality of your work at the cost of delegating to a team member.
Have tried delegating before and got burned or already have a team, but feel that they are under-performing.
Are an action taker.
Are willing to set aside an extra hour a week and use it th

e way a successful CEO would.
Systematic Success is not a good fit for you if you:
Prefer done-for-you services.

Are not willing to give feedback if you find something challenging at the time.

Fall out of communication when you feel stuck.

Are new to business and have little experience offering your product/service.

Prefer to continue doing things the way you've been doing them.
Your Systematic Success Guides & Accountability Partners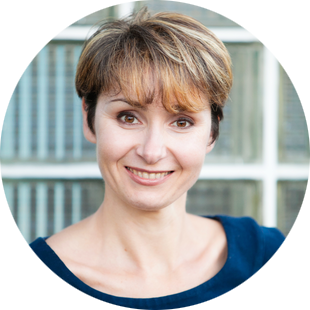 Meet Natasha
I'm Natasha—founder of Systems Rock. I strongly believe systems are not something you "do" to your business…imposing someone else's logical order that doesn't align with who you are as a person. The best systems come from within and are based on the way you do things.
My approach looks at your personality, creativity and values—and the ways you naturally work. The systems you create may feel foreign to others—and that's absolutely fine. My goal is to guide you to systems that are perfect for you and fully aligned with your values and the way you work best. My revolutionary approach allows you to run your business efficiently while remaining on top of your creative game. Sound to good to be true? Well, I'm living this life of organization and efficiency. Let's create a systems revolution in your life too!
Natasha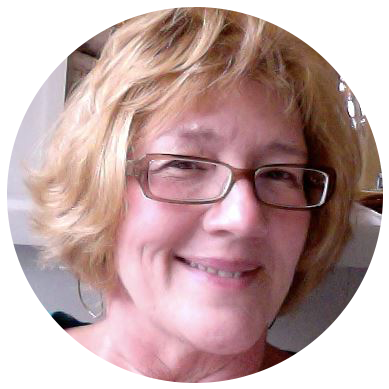 Meet Rosie
I'm Rosie—your Business Caretaker. I help you turn chaos into an organized symphony of success! Natasha and I work together to take your existing workflow and make it work effectively for you. I'm an expert of implementation, helping you create practical checklists, simple habits, and organizational systems you'll enjoy using.
I'm looking forward to providing insight on our coaching calls, listening closely to what works for you, and using your preferred tools to create a system you can rely on, over and over again. Count on me to answer your questions, keep you informed as we work together, and help you put your system into action in your business.
Rosie
Your Investment
When you join the program, we'll walk you through the process of creating 4 systems essential to your business and teach you the skills necessary to prevent poor performance of those you hire.
You also receive a substantial amount of direct support from Rosie and I during our workshops, working sessions and in the private forum. And don't worry, if you think you need extra help private sessions are always available.
To get this kind of one-on-one help–to create, implement, and test these systems over the course of 4 months–would be an investment of at least $6,000, but with Systematic Success you get all that help, plus the support of your fellow students for a lot less money!
Systematic Success is yours for 4 payments of $397 or 1 payment of $1,497.
Sound like a plan? In order to ensure we have the perfect group of participants, all you need to do now is apply. No risk involved. No money due today.
I'll personally review your application. Rosie or I will answer your questions and show you how the program will help you to transform your business to meet your goals. And then, we'll get you moving toward a new whole structure of your business that supports you rather than drains you.
Ready?
P.S. Whipping your business into shape isn't the only thing you're going to accomplish through Systematic Success.  You're going to gain more hours to focus on your "zone of genius" so that you can make more money.  It's time your business runs with efficiency and ease.  Let's begin now!
P.P.S. You know how you react emotionally when things are disorganized?  How you feel moody at various points in the day?  How you feel frantic when you try to set work aside to spend time with your kids, husband, and friends? How you fret at night and can't sleep well because you're worried about work?
Well, when you finally crush the chaos and streamline your business, your distress is going to dissolve.  You're going to feel happy, more relaxed, and more present.  You're going to have more fun—in your business. . .and beyond it!
FAQ
Who is Systematic Success for?
Systematic Success is designed especially for online service-based businesses. So if you're a coach, photographer, web developer, social media specialist, copywriter, or an editor, you'll be in great company!  It's best if you've been in business for at least a couple of years and have a good idea about who you are serving and how you serve them best.
What are the exact dates of the next round of the program?
January 30 – May 30, 2017
Should I choose Asana, Trello, or Teaching Platform?
If you are trying to decide between Asana and Trello,
here is a helpful resource
.  
Ultimately, it is best to pick a tool that you are already familiar and somewhat comfortable with.  You don't want to let learning how to navigate either Asana or Trello stand in the way of your making progress.
At the same time, I want to assure you that you don't need to know Asana or Trello inside out to benefit from the program.  Once you join the program, you'll get access to a series of videos walking you through the features of each tool that will help you navigate the materials and take action with ease.
Of course, if you use neither Asana nor Trello, you can get your course materials delivered into a teaching platform.  We'll be happy to help you create and examine your systems in the tool of YOUR choice.
So, don't worry, we've got you covered!
I'm just starting out. Is Systematic Success good for someone like me?
Systematic Success is designed for established, working businesses. If you're just starting out, you have to be prepared to experiment a lot until you formulate your business model and learn what works best for you and your customers. The systems we create together in Systematic Success might have to be adjusted as your business evolves. If you don't mind that, by all means, join us! After all, having a systemized approach right from the start will make running your business so much easier down the line!
I'm enjoying financial success with my business. Why do I need Systematic Success?
It's great to hear that you're making money. To keep your business running smoothly and grow it even more, you need to make sure your business operations are properly systematized.
Streamlining these operations allows you to leverage your time and other resources so that your internal business structures support your growth over time.
I'm buried in work. Am I going to have time for Systematic Success?
I know you don't have much time.  Systematic Success empowers you to work on fine-tuning your business systems in small pockets of time.  You'll quickly see that taking even small steps frees you up.  As a result, you'll have more time for revenue-generating activities AND the next Systematic Success assignment.
I have an assistant. Can she go through the program with me?
Yes, absolutely.  Just send us an email at support@systemsrock.com and we'll arrange it.
I don't have an assistant, but would love to hire one. Can you recommend anyone?
Yes, we'll be happy to make a recommendation.  We just need to know what kind of tasks you need help with. And if you begin working with your new assistant while you're in Systematic Success, you can always run your systems by Rosie and I before you begin delegating them.
How much 1-on-1 attention will I receive?
There are no 1:1 calls as part of this program, but you'll have access to Rosie and I during the workshops, working sessions, and in forum.  If you'd like us to offer you further individual support, shoot us an email at
support@systemsrock.com
and we'll see what arrangement will best meet your needs.
Do you have a payment plan?
Certainly!  
We're
happy to make the program reasonable for you and your business budget.  So, you are welcome to take advantage of the 4-month payment plan. It begins on your date of purchase and will end after 4 payments.  
Can I join Systematic Success later in 2017?
We're not planning on re-launching Systematic Success until Fall 2017.  This is also the very last time the program will be delivered in its current format where you'll get a chance to receive your program materials directly into your Asana Project or Trello Board.  So, if that's something you want to take advantage of, this is your last chance.  
The sooner you start to systematize and streamline your business, the sooner you can start making more money, and get the  peace of mind that your business will not fall apart if you take your hand off its pulse.  
My mindset has changed from thinking that systems are my enemies to them being my friends. My goal was to get systems in order to reduce my stress around what to do and how to keep track of what's happening in every part of my business. I'm very happy to report that I have achieved this! HOORAY!
Kari Anna Sandvik
Taking the course directly in Evernote has been awesome because it forced me to learn the program quickly. Also, it was easier to do the homework since there was no extra step between the content delivery platform and implementation platform.
My greatest win–I see my business as an entity outside of myself now.  It makes it easier to promote and sell, because I am not selling myself.
Danielle Olson
Systematic Success has been a transformational program for me.  I gained more clarity, focus, and motivation to work on my business tasks on a daily basis.   I also became more organized, committed and responsible – some new adjectives for me :).  Being by nature a very disorganized person I never imagined that working on systems could be fun and interesting.
The program has influenced everything I am doing now: my work, home, family life, learning style, personal development and so on. I approach every area of my life in a more systematic way.  And this approach gives me a feeling of presence here and now.
Elena Kozliakova
Taking Systematic Success, I have learned so much! I have a better handle on Asana features I didn't know about before that are helping me to get ever more organized. Tasks no longer live in my head OR in my inbox—it's all in Asana!
This frees up my energy and gets my brain out of the never-ending loop of "things I have to do." I'm particularly proud of how I've managed to keep Inbox Zero a reality using Natasha's tips and Asana.
I've also seen fewer balls dropped with my growing team now that we have more systems in place to ensure that my business is functioning smoothly and consistently, both on the back end and the outward facing side.
Ally Machate