Go from Backlogged to Streamlined with SystemsRock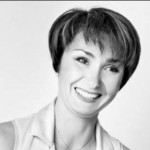 I show smart, ambitious entrepreneurs how to run their businesses without backlog so they can lead fun, fulfilling lives.
My clients recognize that the growth of their business depends on one key element.
No, it's not top-notch services or products, marketing, or customer support.
Sure, designing and delivering high-quality products and services, as well as offering excellent customer service is crucial to taking your business to the next level.
But you can't do any of these things efficiently without… SYSTEMS!
I am here to show you what YOUR BUSINESS WITHOUT BACKLOG could look like. I am here to offer you MY SUPPORT to make it happen. I'll show you how properly established (and affordable) SYSTEMS CAN IMPROVE YOUR BUSINESS.
If you're interested in speaking with me about one of my services that would best fit your requirements, please fill out the form below and I will get in touch with you right away.