by Andreea Ayers
Launching a new product is so exciting, and often times consuming, that it's easy to forget about the next steps: actually marketing your products.  I know that when you're the CEO, lead product developer and marketing team at your small business you need to get creative about how you market.
Here Are My 5 Favorite Creative Ways to Market a Product:
1. Price Your Pinterest Products
It's no secret that Pinterest is my favorite social media site, but that's because it's so versatile.
In additional to offering you a window into the products and topics that interest your customers, the site gives you new opportunities to connect. Invite your customer to highlight their personal style by pinning images of how they wear or use your product.
Key to encouraging website traffic from your Pinterest account is adding a price to pins of your products. According to a Mashable style, priced pins receive more likes. Add the price by typing $ followed by the price when you're writing your description. The price will appear in the corner of your pinned photo.
2. Put Your Product in a Monthly Gift Box
The monthly gift box trend is perfect for entrepreneurs who want to expand their customer bases. Users pay a set fee to receive a monthly mailout of a collection of products.
You can try EcoEmi for green products, Bluum for mom and baby products or Google "monthly gift box + your product" to find a box suit to your niche. Before you commit, ensure the gift box company will let you insert a free shipping coupon or other special offer code along with your product so you can leverage its mailing list.
3. Sell On a Daily Deal Site
I've had amazing experiences working with daily deal sites Plum District and Jasmere.com. Each opportunity allowed me to clear out end of season stock to make room for new products. They also brought me hundreds of new customers, most of whom spent above the value of their deal.
Daily deals aren't for every business. You'll be expected to discount your products (in addition to the sites usual 30-50% fees), so this method is best for businesses with a retail price about 4 times manufacturing cost.
4. Get Celebrities Using Your Products
Having your product photographed with a celebrity is marketing gold, but of the five this is the least "sure thing" I'm sharing today.
Here's how I did it:
Join Contact Any Celebrity to get unlimited celebrity searches. Use the site to find the mailing address of your favorite celebs PR offices.
Wrap your product professionally and include a handwritten note to the celeb. Don't forget to add a stamped, self-addressed Thank You card as well. In your note, specifically ask that the Thank you card be returned.
Call the publicist's office to ensure they will accept the package and that you have the correct address. Be ready to call a week later to ensure it was delivered.
Use FedEx, as this significantly increased the chances that your package will be opened.
Don't forget to include your business card!
If your Thank You card is returned scan it and share it with your favorite celebrity magazines to let them know the celeb loves your product.
5. Do Product Giveaways & Reviews With Bloggers
While there are millions of blogs and bloggers around the world there are some who hold such influence that you simply need to know them. This won't translate to sales right away, but it will get your product name out there on some well-followed social media accounts (Google gold!)
Find the bloggers with the biggest following in your niche. I recommend at least 3,000 monthly visitors. Send a quick email introduction. Tell her you read her blog and, this part is key, why her readers will love your product. Offer to send a product to try and one to give away.
Follow up if you haven't heard back within 7 days. Thank the blogger with a personal note when you do get a review, and share the link on your press page and social media.
BACK TO YOU
Share your experience in the comments below. Have you tired any of these methods? If so what benefits did you see?
BIO: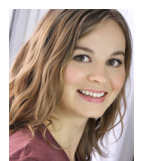 Andreea Ayers is a successful entrepreneur who has started and sold three companies over the last five years. Now, as the founder of www.launchgrowjoy.com, she helps women to hit a six-figure revenue stream within 18 months. Her area of expertise is guiding entrepreneurs who wish to launch a consumer product line through retail outlets and the media. A frequent contributor and guest author, Andreea has been featured in Yahoo! Small Business, Content Marketing Institute, Internet Retailer, Independent Retailer and The Social Media Monthly. She is also the author of Pinterest Advantage, a guide to using Pinterest for your business.